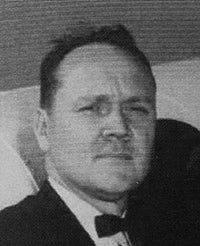 Mid McKnight Sermons: "The Wife and Mother as God Would Have Her" and "The Sounding of the Trumpets" Digital Download
Mid McKnight Sermons: "The Love of Money"  and  "They Shall Be Taught of God"
Digital Download
Upon purchase, you will be sent a link to download these sermons.
Copyright Notice: 
You may use these sermons to listen to them personally or in a group. You may use them for Bible classes or lessons. You may make a single copy on CD or in some other format that will be used by you personally and is not accessible by others. You may not duplicate copies on CD, USB, or electronic form and share or sell them. You may not post them to social media or the internet. We want these to be used, but please respect our copyright. We need to bring in funds to continue our work.
Description:
These sermons were digitally remastered from the original tapes from the 1960s. The sound quality is sometimes poor, but the material is Biblical and still relevant today. 
Mid McKnight grew up on a dry land farm in Texas in the 1920s. He eventually joined Naval Aviation and became a pilot. Later, after his conversion to Christianity, he used his flying skills to travel to gospel meetings. His sermons are filled with the power of the Scriptures and driven home by his plain-speaking and direct approach. 
This purchase is for two of his sermons on digital download. The files will be delivered to you via an email link immediately after completing your purchase. 
The sermons in this set are:

"The Wife and Mother as God Would Have Her" Time 37:13
and
"The Sounding of the Trumpets"  Time 31.48
---
We Also Recommend